Men's Hair Loss Prescriptions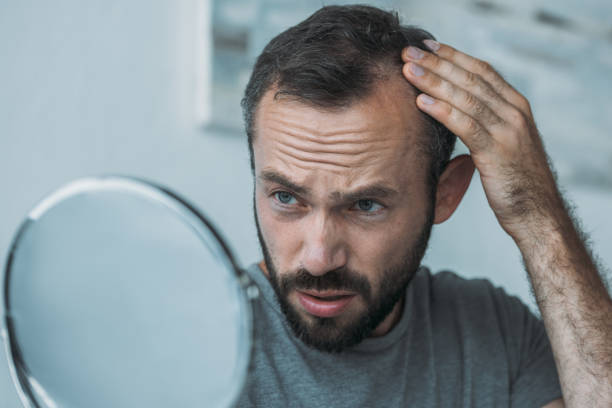 Are you one of the millions of men and women waking up counting the hairs on your pillow? Or are you looking in the mirror seeing your hair getting thinner and thinner? If so, you no longer have to accept hair loss as a normal part of aging. Medical Wellness Center offers the most advanced, multi-faceted, non-surgical hair restoration services.
STOP the progression of further hair loss. In addition, REGROW a full head of your OWN healthy, vibrant hair again.
In addition to systemic Propecia (finasteride) and Avodart (dutasteride), Medical Wellness Center, with over 30 years of experience treating hair loss in conjunction with a specialized compounding pharmacy, developed proprietary topical prescriptions. These custom-compounded formulations STOP and REVERSE male pattern hair loss in both men and women. They work by increasing blood flow, extending the hair growth phase, promoting hair regrowth, and reducing scalp DHT levels.
PRESCRIPTION to REVERSE and CURE GRAY HAIR:
First and Only scientifically proven Prescription to treat and REVERSE VITILIGO and gray hair due to Vitiligo. Get to the root of your gray hair problem. 90% effective in treating and repigmenting Vitiligo!