Valtrex
Medically PROVEN treatment to suppress recurrent Herpes outbreaks!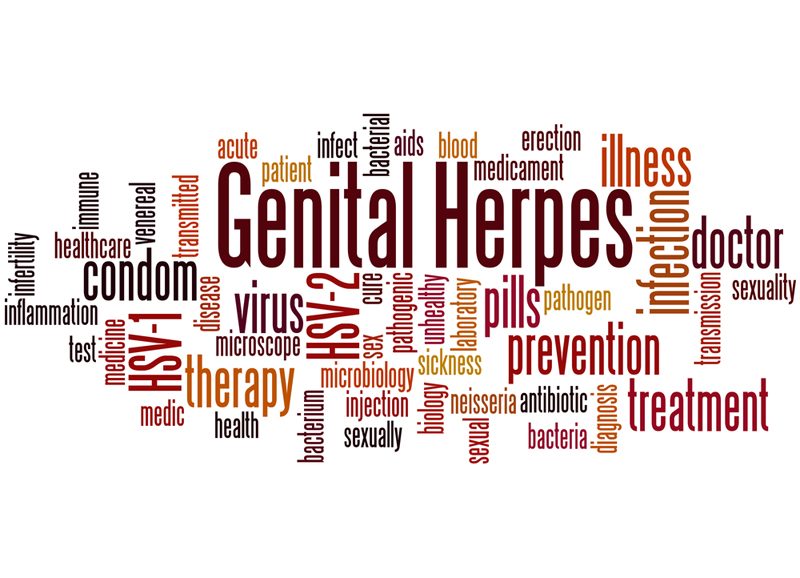 If you suffer from recurrent genital herpes outbreaks, VALTREX may be for you.
Just one pill once per day and there is a good chance you will have no more outbreaks! Suppress Herpes outbreaks before they occur!
Treat Herpes outbreaks as they occur!
For NEW Valtrex clients only, to learn how to request an INITIAL Consult
REFILL consult for returning Valtrex Medical Wellness Center clients only
IMPORTANT WARNING: No drug has been proven to prevent the spread of genital herpes to others!
IMPORTANT WARNING: Do not take Valtrex if you suffer from HIV disease, kidney disease, have had an organ or bone marrow transplant or have a compromised immune system
IMPORTANT WARNING: Do not take Valtrex if you suffer your are pregnant or nursing

MEDICAL WELLNESS CENTER PROVIDES:
The easiest, most convenient, and DISCREET way to receive medical treatment for your most private health needs — All from the PRIVACY and comfort of your home or office!
RISK-FREE Online Physician Evaluation. Learn if  Valtrex is for you.
If approved the Physician Consultation fee is only $49.95 plus processiong.  You will be issued a Valtrex prescription with six refills.  If Valtrex is not for you, the visit is FREE.
NO Hidden fees.  Do NOT be fooled by sites that offer free doctor consultation and require medication purchase at inflated prices.
Medical Wellness Center gives you the option of filling your prescription at most any local US pharmacy of your choice. The prescription cannot be filled at at internet or online pharmacy, or a .COM version of a local pharmacy, or a foreign or Canadian pharmacy.
EXPRESS SERVICE Available– If you are suffering from a current Herpes Outbreak, you can request Express Service and your prescription will be called into your local pharmacy in approximately 24 hours.!
After your first six months of Valtrex treatment from Medical Wellness Center, you are eligible for a one-year refill prescription for long-term suppressive therapy.
HOW TO REQUEST A PHYSICIAN CONSULTATION FOR A VALTREX PRESCRIPTION:
First read about Valtrex and learn about is indications and contraindications.

If you do not have any contraindications, then read and agree to the Waiver of Liability.

Next, accurately and truthfully complete and submit a medical consultation questionnaire

Your medial consultation will be reviewed by one of our Physicians. If approved, you will be issued a Valtrex prescription with six refills without any further consultation fees.  You can fill this prescription at most any local, US pharmacy of your choice

EXPRESS service  is available.  If you you are experiencing an acute herpes outbreak you can have your prescription called into a local US pharmacy of your choice in approximately 24 hours or less.


If you have any health concerns in any way, you should contact your own physician for further advice.
Valtrex FAQ
WHAT IS GENITAL HERPES?
If you notice a rash, chafing, pimples, or sores of any kind in the genital area, it could be herpes. In order to be sure, if you have herpes, you must have a physical exam by your doctor. Genital herpes is a sexually transmitted disease caused by the herpes simplex virus. Once you are infected, the virus remains in your body for the rest of your life, and often brings recurrent outbreaks. Herpes is spread through direct body contact and once infected you can spread the virus to others even when there are no active sores present. Genital herpes presents itself with blister-like sore on the genitals or buttocks that recur from 4 to more than 12 times a year and each outbreak if left untreated can last about 7 to 10 days.
WHAT IS VALTREX & HOW DOES IT WORK?
VALTREX (valacyclovir HCL) is the first and only once/day antiviral medicine that is a PROVEN to shorten herpes outbreaks and to prevent them from happening. Valtrex is FDA approved as an effective treatment for recurrent genital herpes in adults with normal immune systems. In clinical studies, Valtrex has been shown to decrease the pain and shorten the time of herpes outbreaks. Also, Valtrex when taken daily decreases the risk of recurrences and for some completely suppresses recurrences for up to a year. Valtrex works by disrupting the process by which herpes virus replicates itself. Valtrex, if taken daily, may suppress further herpes outbreaks, but it is NOT a cure and you still can potentially infect a partner.
WILL VALTREX WORK FOR ME? WHAT ARE THE INDICATIONS?
Valtrex is the only proven once/day treatment that both treats a herpes outbreak and if taken regularly may even suppress all further outbreaks. If you have ever been diagnosed by a physician to have genital herpes and suffer from recurrent outbreaks then VALTREX may work for you!
WHEN DO I TAKE VALTREX?
If you have only infrequent outbreaks, you can take Valtrex at the first signs of an outbreak or even as soon as you start to feel a tingling sensation. If you have several painful outbreaks a year, if an outbreak causes you emotional distress or interferes with your social life, or in anticipation of an outbreak causes you anxiety and tension, daily suppressive therapy may be right for you. By taking just one pill a day you may even suppress outbreaks altogether. A doctor's consultation is necessary to determine if Valtrex therapy is right for you. Medical Wellness Center provides FREE online physician consults, if Valtrex is not right for you, there is no charge for the consult.
WHAT IF I MISS A DOSE?
If you miss a dose, take it as soon as you remember; do NOT take it if it is near the time for the next dose, instead just skip the missed dose and resume your usual dosage schedule. DO NOT Double-up the dose to catch up.
HOW LONG DO I HAVE TO TAKE VALTREX?
Over 45 million Americans alone, have genital herpes and many have it and don't even know. Once you are infected you are never cured and may be contagious even during asymptomatic times. For an acute outbreak, Valtrex is most effective if taken within 48 hours when the rash first appears but may be taken at the first signs of tingling. You take Valtrex twice a day for 5 days during an acute outbreak. Valtrex will shorten the duration of the outbreak, decrease the pain, and decreases viral shedding. For suppressive treatment to prevent future outbreaks, rather than waiting for an outbreak to begin treatment, you take one pill every day.
WHEN TAKING VALTREX CAN I STILL SPREAD THE VIRUS?
Yes! There is no cure for herpes. Valtrex decreases the amount of viral shedding by as much as 50% in some cases, but Valtrex is NOT a cure. Once you have herpes, even if you don't have active outbreaks you are always potentially contagious and must always take necessary precautions!
WHAT ARE THE  SIDE EFFECTS OF VALTREX?
The most common side effects are generally mild: headache, nausea, abdominal pain diarrhea, and dizziness. In clinical studies of up to one-year suppressive therapy, the most common side effects reported were headache, nausea, and abdominal pain. During the first several days of treatment as your body adjusts to the medication you may experience nausea, vomiting, headache, loss of appetite, weakness, stomach pains, or dizziness. These symptoms should go away in a few days, if they continue and worsen discontinue the medication.
WHO SHOULD NOT TAKE VALTREX?
Do not take valtrex you are pregnant or nursing
Do not take Valtrex if you have a compromised immune system, organ or bone marrow transplant, or advanced HIV/AIDS
In order to proceed to the medical consultation, you must go to the next section and read the complete list of contraindications. Then you must verify that you do not have any of the contraindications, you are not pregnant and are not breast feeding. Also, you understand that if you have AIDS, a suppressed immune system, a bone marrow or kidney transplant, any organ transplant or kidney disease you must NOT take VALTREX!
Patients with advanced HIV disease and bone marrow recipients and kidney transplant patients have been known to get Thrombotic thrombocytopenic puerpura/hemolytic uremic syndrome when taking 8 grams per day during clinical trials.
 Before Proceeding to the Medical Consultation Form  please read

CONTRAINDICATIONS, PRECAUTIONS and WARNINGS


and accept the Waiver of Liability


CONTRAINDICATIONS:
Anyone with any renal function abnormalities, renal failure, renal disease, on dialysis, or any other medical disorder of kidney function or any liver disease including but not limited to cirrhosis of the liver, liver cancer, jaundice, etc. should not take Valtrex.
If you have any questions about your medical condition, consult your primary care physician before taking Valtrex.
Hypersensitivity to any ingredient of Valtrex: valacyclovir or acyclovir or Zovirax.
Absolutely no one under the age of 18 should take Valtrex.
Absolutely no one who has had an organ transplant, a kidney transplant, or a bone marrow transplant should take Valtrex.
Absolutely no one with advanced HIV disease should take Valtrex.
Pregnant women and nursing mothers should NOT take Valtrex, there are no adequate studies to guarantee safety, and valcyclovir may get into breast milk.
IMPORTANT WARNING:
Valtrex is approved for the treatment of acute outbreaks of genital herpes and for suppressive treatment to prevent recurrent outbreaks in ADULTS with NORMAL immune systems only!  Once infected, the herpes virus stays in your body forever.
There are no adequate studies of Valtrex during pregnancy, therefore Valtrex should not be used by pregnant women. Also, genital herpes can cause complications during pregnancy therefore your physician must be informed.
IMPORTANT INFORMATION:
Valtrex is not a cure for genital herpes and transmission of infection to others can occur during asymptomatic viral shedding even when there are no lesions present.  Also, even while on continuous suppressive treatment with Valtrex you can shed virus and transmit herpes infection to others.
Valtrex does not alter the need for protection during sexual contact.
I DO NOT HAVE ANY OF THE ABOVE CONTRAINDICATIONS:
In order for Medical Wellness Center Physicians to provide you with the best care you need, read and agree to Waiver of  Liability and you need to reply honesty to all questions and you need to understand any and all risks and side effects associated with Valtrex.
By accepting "I Agree" means that you have read the above contraindication and warnings and honestly acknowledge that you do not have any of the above contraindications to Valtrex therapy. Also, that I am aware that I may still be infectious even if taking Valtrex and asymptomatic.
Start Your Online Consult Now!

Where Alternative and Traditional Medicine Come Together for Total Wellness
MEDICAL WELLNESS CENTER: ONLINE HEALTH CARE & PRESCRIPTIONS
wellnessmd@medicalwellnesscenter.com
IMPORTANT NOTE: This is a summary and does not contain all possible information about this product. For complete information about this product or your specific health needs, ask your health care professional. Always seek the advice of your health care professional if you have any questions about this product or your medical condition. This information is not intended as individual medical advice and does not substitute for the knowledge and judgment of your health care professional. This information does not contain any assurances that this product is safe, effective, or appropriate for you.