Denavir Cream
Treat Cold Sore Outbreaks As They Occur!  Real Anti Viral Medicine That Heals Cold Sores!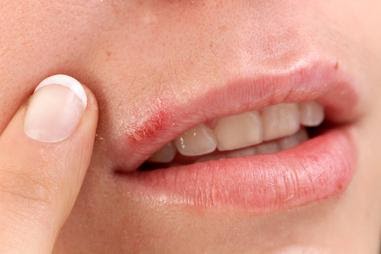 Denavir is a medical breakthrough.

Denavir is the first and medically PROVEN FDA-approved treatment for cold sores!

If you suffer from cold sore outbreaks, Denavir may be for you.
IMPORTANT WARNING:  Denavir cuts the duration of a cold sore by more than half, but does not prevent the spread of the cold sore to others! Even while using Denavir you are still contagious to others.
IMPORTANT WARNING: Do not use Denavir if you suffer from HIV disease, have had an organ or bone marrow transplant or have a compromised immune system, are pregnant or breast feeding!
    MEDICAL WELLNESS CENTER PROVIDES:
The easiest, most CONVENIENT, and DISCREET way to receive medical treatment for your most private health needs — All from the PRIVACY and comfort of your home or office! No waiting rooms, No embarrassment!
NO-RISK Online Physician Evaluation. Learn if Denavir is for you.
If approved, the Physician Consultation fee is only $49.95 plus processing. You will be issued  Denavir prescription and six refills. If Denavir is not for you, the visit is FREE.
No medication purchase required.  Do NOT be fooled by sites that offer free doctor consultation and require medication purchase.
You can fill your Denavir prescription at most any local United States pharmacy of your choice.  The prescription cannot be filled at an internet or online pharmacy, or a .COM version of a pharmacy, or at a foreign or Canadian pharmacy.
Express service available: Your prescription is called into most any local United States pharmacy of your choice within approximately 24 hours.
  HOW TO REQUEST A PHYSICIAN CONSULTATION FOR A DENAVIR CREAM PRESCRIPTION:
First read about Denavir and it's contraindications, and read and agree to the Waiver of Liability

Next, accurately and truthfully complete and submit a medical consultation questionnaire

Your medial consultation will be reviewed by one of our Physicians and if approved you will be issued a Denavir prescription.  This physician evaluation is RISK-FREE.  If Denavir is not appropriate for you there is No charge.  The initial consultation fee for the physician evaluation is only $49.95 plus processing.

EXPRESS service is available.  If you you are experiencing an acute cold sore outbreak, your prescription will be called into a local United States pharmacy of your choice within approximately 24 hours.

If you have any health concerns in any way, you should contact your own physician for further advice.
denavir cream FAQ
WHAT ARE COLD SORES?
Cold sores, also known as fever blisters, are liquid-filled blisters that erupt around the lips and sometimes spread to the nose and chin. One out of every 4 adults will develop a cold sore at some point in their adult life, and 80% to 90% of adults carry the Herpes Simplex I virus responsible for cold sores (This is NOT the same as herpes simplex II that causes genital herpes.) Once infected with the cold sore virus it stays dormant in the body and periodically erupts as cold sores often related to stress, sun exposure, the flu, etc. Cold sores are extremely contagious and the herpes simplex I virus spreads by direct skin-to-skin contact. A  person may shed virus in the saliva even when cold sores are not present.
WHAT IS THE DIFFERENCE BETWEEN COLD SORES & CANKER SORES?
Canker sores are small painful ulcerations occurring inside the mouth or gums. They seem to be caused by stress, a physical nick, or diet. Unlike cold sores, canker sores are NOT contagious. The main distinguishing feature is that cold sores erupt outside of the mouth on the lips, chin, and sometimes under the nose, canker sores occur inside the mouth. Since a canker sore inside the mouth is not associated with the herpes simplex virus, Denavir is NOT indicated!
WHAT DOES A COLD SORE LOOK LIKE?
A cold sore frequently starts as an irregularly shaped blister on the lips and blisters can spread to the chin and under the nose area. It quickly loses its top and becomes a shallow ulcer which often crusts on top. Most often a fever, sunburn, or stress may provoke an outbreak of cold sores. Cold sores can be painful and severe cases can even leave scarring. Many people who suffer from recurring cold sores feel a tingling or burning sensation a day before the cold sore erupts. Cold sores can not be prevented but now for the first time ever there is an FDA-approved treatment for recurrent cold sores, Denavir.
WHAT IS DENAVIR & HOW DOES IT WORK?
DENAVIR (penciclovir cream 1%) is a medical breakthrough. It is the first and only prescription medicine for recurrent cold sores in healthy adults ever approved by the FDA. In the largest ever clinical study, Denavir was proven to heal cold sore and shorten their duration by more than half the time and it helps relieve the symptoms of cold sores. Denavir is an antiviral medicine that penetrates the skin and blocks the viral DNA synthesis of the virus that causes cold sores.
WILL DENAVIR WORK FOR ME? WHEN SHOULD I USE DENAVIR?
DENAVIR is the only proven treatment for recurrent cold sores. If you have ever been diagnosed by a physician with cold sores and suffer from recurrent outbreaks then DENAVIR may work for you. Denavir is a smooth nongreasy cream and comes in a small tube (small enough to fit in your pocket or purse). When you feel the first signs of tingling prior to the onset of a cold sore or even if you already have a blister, you should apply Denavir to the area every 2 hours from the time you wake up until you go to sleep for 4 days. Denavir cream dries clear, it has no medicine taste and once you apply it it's hardly noticeable at all. If you suffer from cold sores, then be prepared and always have a tube on hand so you can use it at the first tingling signs of the onset of a cold sore. Denavir will lessen the discomfort, pain, severity, and duration of the cold sores and help the cold sores to disappear quicker!
WHAT ARE THE INDICATIONS FOR DENAVIR?
Denavir is indicated for the treatment of recurrent cold sores in healthy adults.  Denavir should only be used on cold sores on the lips and face. It should not be used on mucous membranes, it should not be used inside the mouth, it should NEVER be used for genital herpes. Avoid contact with the eyes because it can cause irritation.
WHAT IF I MISS A DOSE?
If you miss a dose, apply Denavir as soon as possible. But do NOT double dose. Also, do NOT exceed the recommended dose or frequency of application.
HOW LONG DO I HAVE TO TAKE DENAVIR?
Over 80% to 90% of adults carry the cold sore virus and at least 1 in 4 will suffer from cold sores during their life. If you suffer from recurrent cold sores, you should always have a tube of Denavir on hand available when you feel the first onset of a cold sore. You use the Denavir cream for 4 consecutive days for each outbreak that you experience.
WHEN TAKING DENAVIR CAN I STILL SPREAD THE VIRUS?
Yes! There is no cure for cold sores and once you have the herpes simplex I virus in your body you are always a carrier.  You are extremely contagious during an outbreak of cold sores and Denavir DOES NOT alter the contagious nature of the active cold sore, but it does hasten the healing of the cold sore! Once you have herpes simplex I, even if you don't have active outbreaks of cold sores you are always potentially contagious and could be shedding the virus in your saliva. But when you have cold sore lesions you must avoid kissing and direct contact because at this time you are especially contagious.
WHAT ARE THE  SIDE EFFECTS OF DENAVIR?
There are very minimal side effects associated with Denavir cream topical application. A few people experience headaches (about 5 %, slightly more than those receiving a placebo non-active cream). A less common side effect is mild redness of skin (due to blood vessel dilation) where the cream was applied ( in less than 2% of patients). No life-threatening symptoms have ever been reported. Denavir cream is to be applied topically and used externally only. It is NOT intended for internal use. In case of accidental consumption of cream call 911 for emergency help or your local poison control center.
WHO SHOULD NOT TAKE DENAVIR?
Always inform your primary care physician before starting therapy.  We do not prescribe to women who are pregnant or breast feeding.   Since the efficacy of Denavir has only been tested in healthy adults, we do not prescribe Denavir to anyone with HIV/AIDS, or to anyone who as a suppressed immune system or has received an organ or bone marrow transplant or kidney disease.  Finally, you must not take Denavir if you have a known hypersensitivity to the product or any of its components.
In order to proceed to the medical consultation, you must go to the next section and read the complete list of contraindications. Then you must verify that you do not have any of the contraindications. Under NO circumstance do we prescribe to  any child under the age of 18, in anyone pregnant or breast-feeding, anyone with an organ transplant, kidney disease or advanced HIV to use Denavir Cream.  Denavir cream has only been studied in healthy adults.
I DO NOT HAVE ANY OF THE ABOVE CONTRAINDICATIONS:
In order for Medical Wellness Center Physicians to provide you with the best care,  before proceeding to the consultation from, you need to read and agree to Waiver of Liability. Then you need to reply honesty to all questions and you need to understand any and all risks and side effects associated with Denavir.
By accepting "I Agree" means that you have read the above contraindication and warnings and honestly acknowledge that you do not have any of the above contraindications to Denavir therapy. Also, that I am aware that I may still be infectious even if taking Denavir or when I am asymptomatic.
Start Your Online Consult Now!

Where Alternative and Traditional Medicine Come Together for Total Wellness
MEDICAL WELLNESS CENTER: ONLINE HEALTH CARE & PRESCRIPTIONS
wellnessmd@medicalwellnesscenter.com
IMPORTANT NOTE: This is a summary and does not contain all possible information about this product. For complete information about this product or your specific health needs, ask your health care professional. Always seek the advice of your health care professional if you have any questions about this product or your medical condition. This information is not intended as individual medical advice and does not substitute for the knowledge and judgment of your health care professional. This information does not contain any assurances that this product is safe, effective, or appropriate for you.